無機化學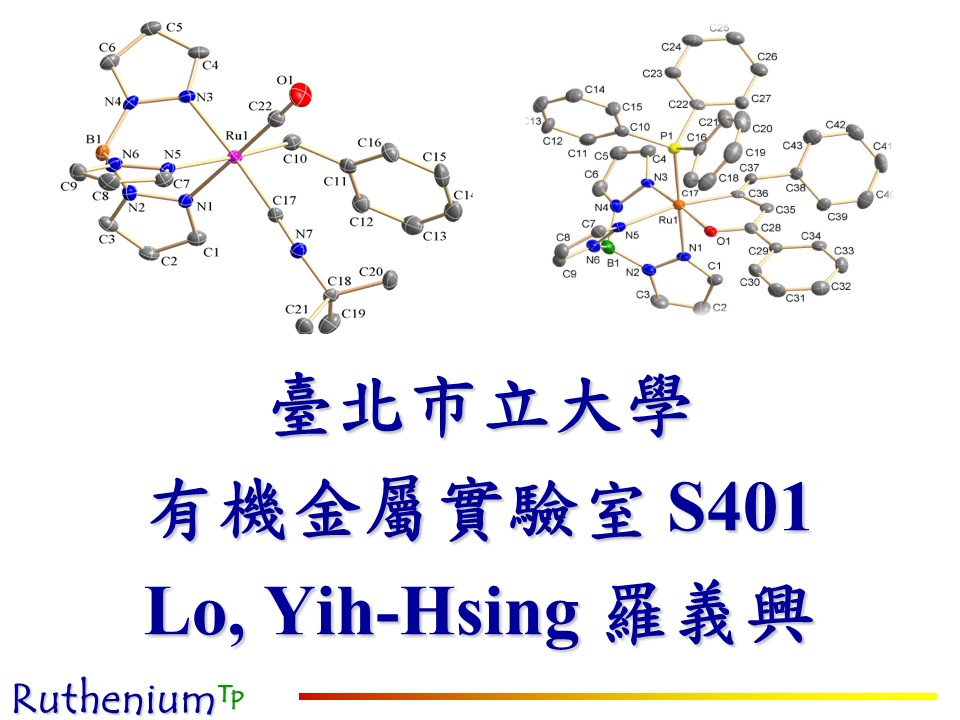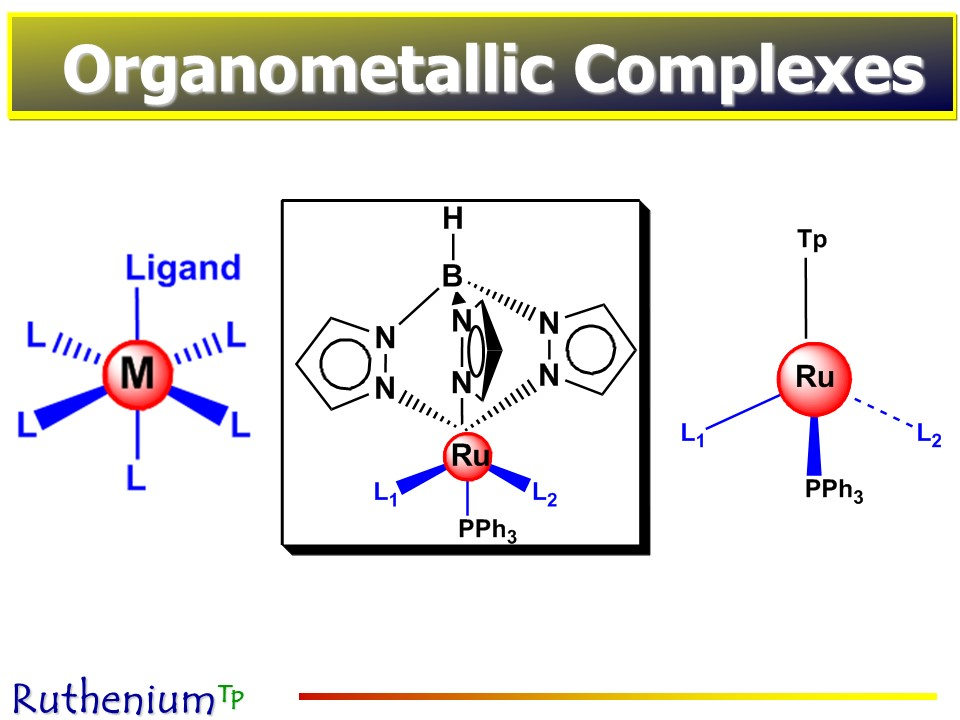 Part I: TpL(PPh3)Ru-Cl
Ruthenium allenylidene and vinylidene complexes play an important role in organometallic chemistry, as emphasized in several recent reviews. Interest in these compounds stems from the fact that they are key intermediates in catalytic and stoichiometric transformations of organic molecules. Furthermore, they are readily accessible from propargylic alcohols and terminal alkynes. A key characteristic of all these complexes, particularly if they are cationic, is the electrophilicity of the Cα, adding, often easily, amines, alcohols, phosphines, and even fluoride. In this way heteroatom-stabilized carbine complexes become readily available.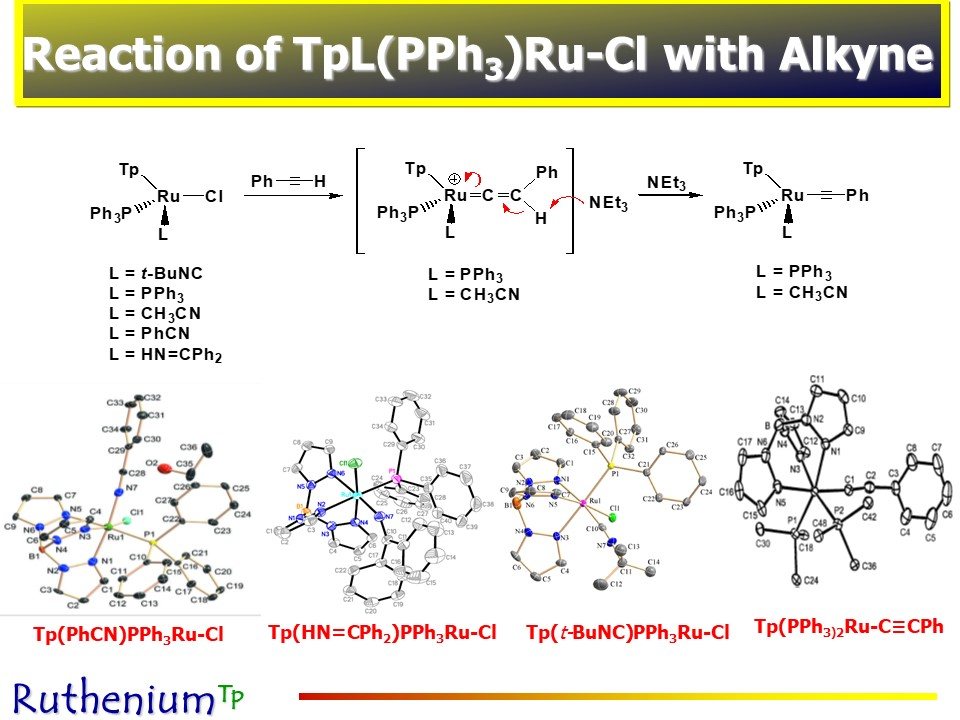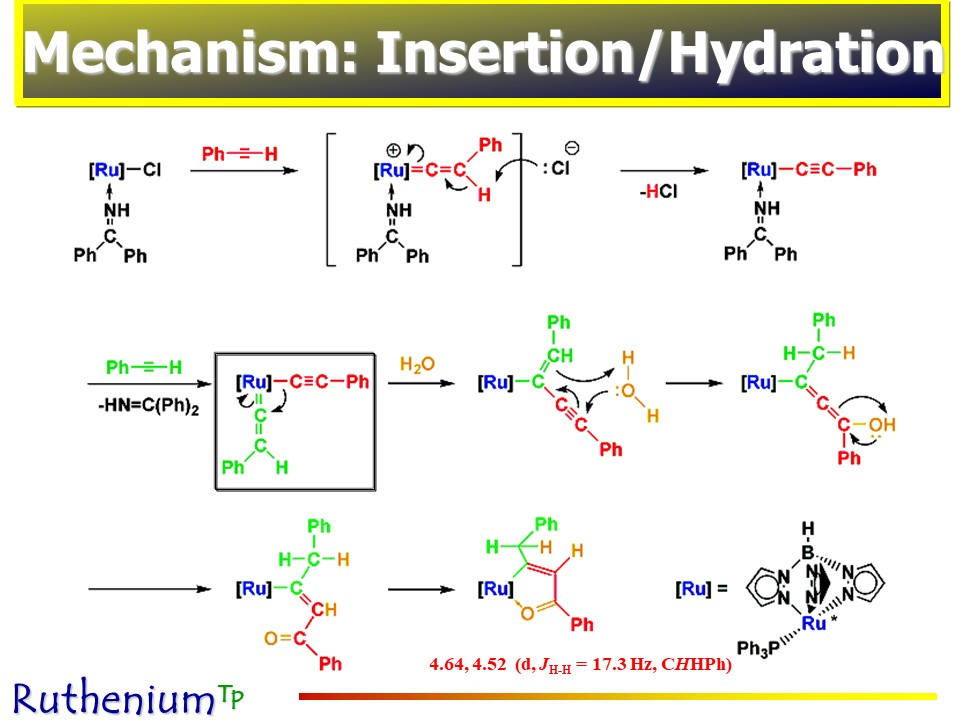 Part II: TpL(PPh3)Ru-N3
Triazoles are nitrogen heteroarenes which have found a range of important applications in the pharmaceutical and agricultural industries. Analogously, metal-coordinated azido ligands can also undergo 1,3-dipolar cycloaddition reactions with carbon-carbon and carbon-heteroatom multiple bonds, frequently under very mild conditions.